This month I finished quite a few books including three works of contemporary fiction. Whoa! That's a record for me for sure. And of course some great nonfiction as well.
Here are the books I finished:
I loved this elegant immigrant story that wrestles with so many of the lines that divide us - gender, class, race, age. I think what I like best is that in the end it blasts all our stereotypes to pieces with a delightfully satisfying conclusion. And it's a great love story that's romantic but also tasteful in its telling. It was one of those books that I wished would keep going, not just because I loved the characters, but because the prose was so lovely,
I read this one aloud to the kids this month, and at the risk of inciting Pooh's many fans to riot, I found it to be quite clunky as a read-aloud. Of course the stories are charming, and of course the characters are endearing, and of course the writing is lovely and witty and amusing, but overall I was a little disappointed. Except for the final three paragraphs which were full of nostalgia, the magic I felt when I read them in childhood just wasn't there for me as an adult. My quest for the perfect read aloud that it just right for me and the kids continues...
The author's unique perspective (he's a Holocaust survivor, physician, and palliative care specialist who has sat with thousands of people at life's end) gives him a great wealth of research and personal experience to draw from as he argues that there is a common thread of psychological stress linking such seemingly unrelated diseases as breast cancer, multiple sclerosis, Alzheimer's disease, rheumatoid arthritis and others. A very thought-provoking read. The big takeaway: if you try to suppress your anger, fear or sadness instead of learning to process them in a healthy way (and that doesn't mean venting!) your body may respond by shutting down on you later in life, so don't just attend to your physical health. Look at your emotional health as well. I'm sure I will return to this book again and again.
This book was okay. Not amazing. Not life-changing. Just okay. It was an interesting story to get lost in for a little while. A good book to pass the time while waiting for a dentist appointment or sitting in line at the bank. I'm glad I read it, but I'm not going to be gushing to all my friends about it.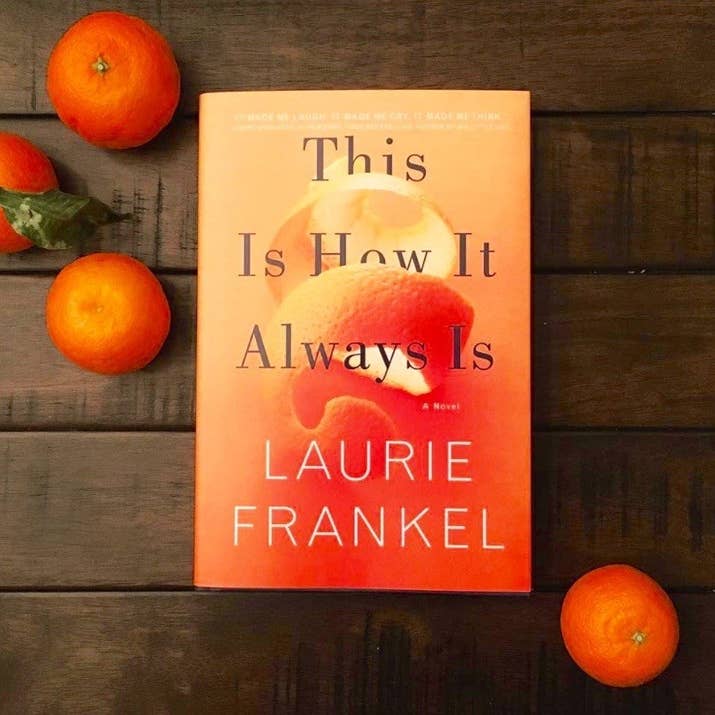 This book, on the other hand, I love, love, loved. For the first two thirds. (The ending didn't land with me for some reason, but I enjoyed the rest of the book so much that I can forgive it for the mediocre conclusion). It's a story of a family struggling to balance the different needs of its different members. It's a story about parenting, and how we never really know if the decisions we make for our children will turn out right in the end. We're all just doing our best to do what's best for our kid's future selves without really knowing who or what our future children will be. And above all it's a story of a secret, and all the terrible things keeping a secret can do to us on the inside. This was definitely my favorite read of the month.
There was one book I couldn't wait to quit:
I know this book is all the rage in certain Christian circles, but I couldn't take it for more than a few chapters. I didn't like the on-the-verge-of-panicked tone. I didn't like the whining about the fact that the Christian worldview is no longer the dominant framework of our society. I didn't like the fear-mongering about what's to become of our future generations. And I didn't like the author's solutions that sounded a lot like retreating into our Christian bubble, insulating ourselves from those we disagree with, circling the wagons and hunkering down to wait for the coming implosion of our culture. I just didn't like the negativity. Maybe it's because I'm part of a vibrant church community that is impacting the broader culture of our city, but I just didn't appreciate this author's perspective. At all.
Do you have any book recommendations for me? Please add your two cents in the comments. I'd love some more ideas for my list. And happy reading!