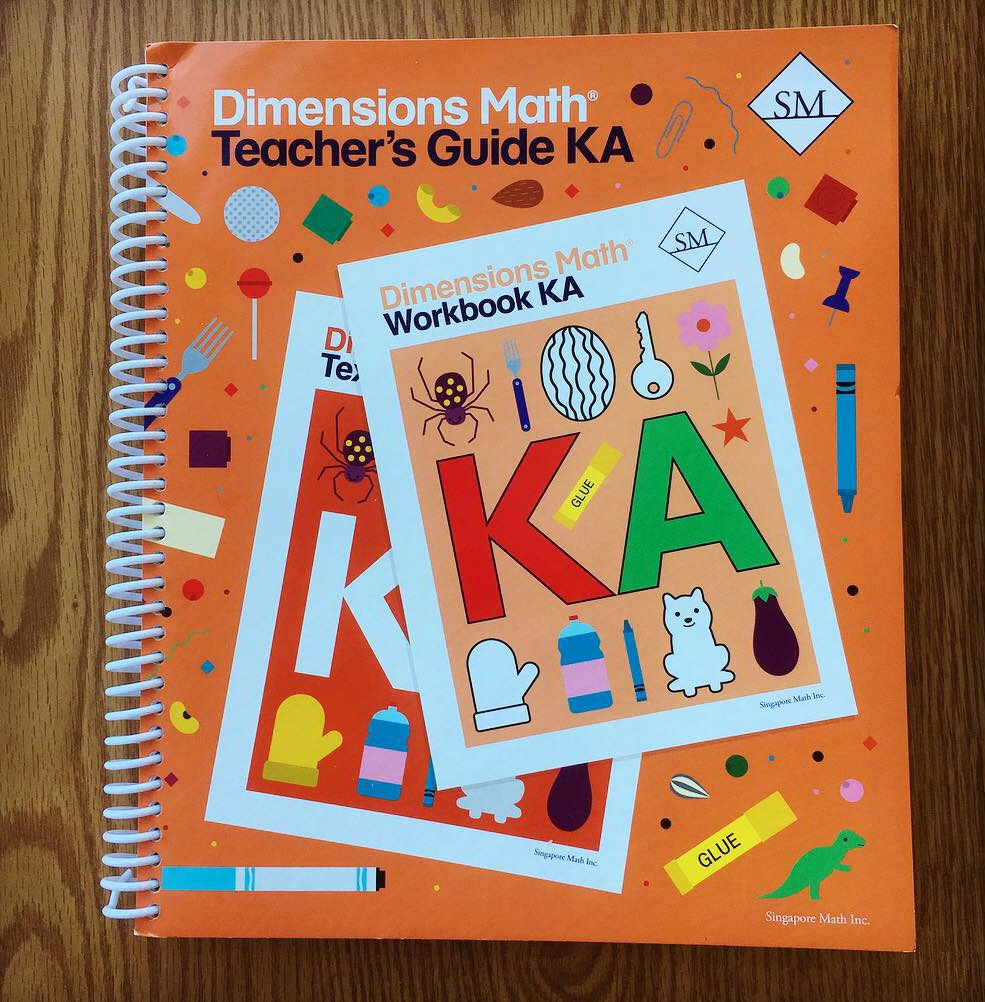 If you haven't considered
Singapore Math Inc.
for your homeschool, their new
Dimensions Math PK-5
curriculum is definitely worth a closer look. Known throughout the world as an innovative approach to math that gets excellent results, Dimensions gives a fresh, new look to this tried and true math program.
Compared to the typical homeschool math curriculum, the Singapore approach focuses on teaching fewer concepts, but in greater depth, using a three-step approach. First, the concept is taught in concrete form with hands-on activities using real world objects. Next, the same concept is reinforced through pictorial representations. Finally, the student learns to engage the concept in an abstract way through mathematical symbols. Moving through these three modes of instruction helps students fully understand math concepts before moving on to the next topic.
For this review I got to try the Kindergarten A set (each grade level has two components, A and B, with A for the first semester and B for the second semester). The set includes a Teacher's Guide, a Textbook, and a Workbook. There are also free online resources available on the
Dimensions Math Resource page
such as the downloadable blackline masters needed for some activities, cute little videos and songs, and a list of picture books that would supplement the concepts of each chapter.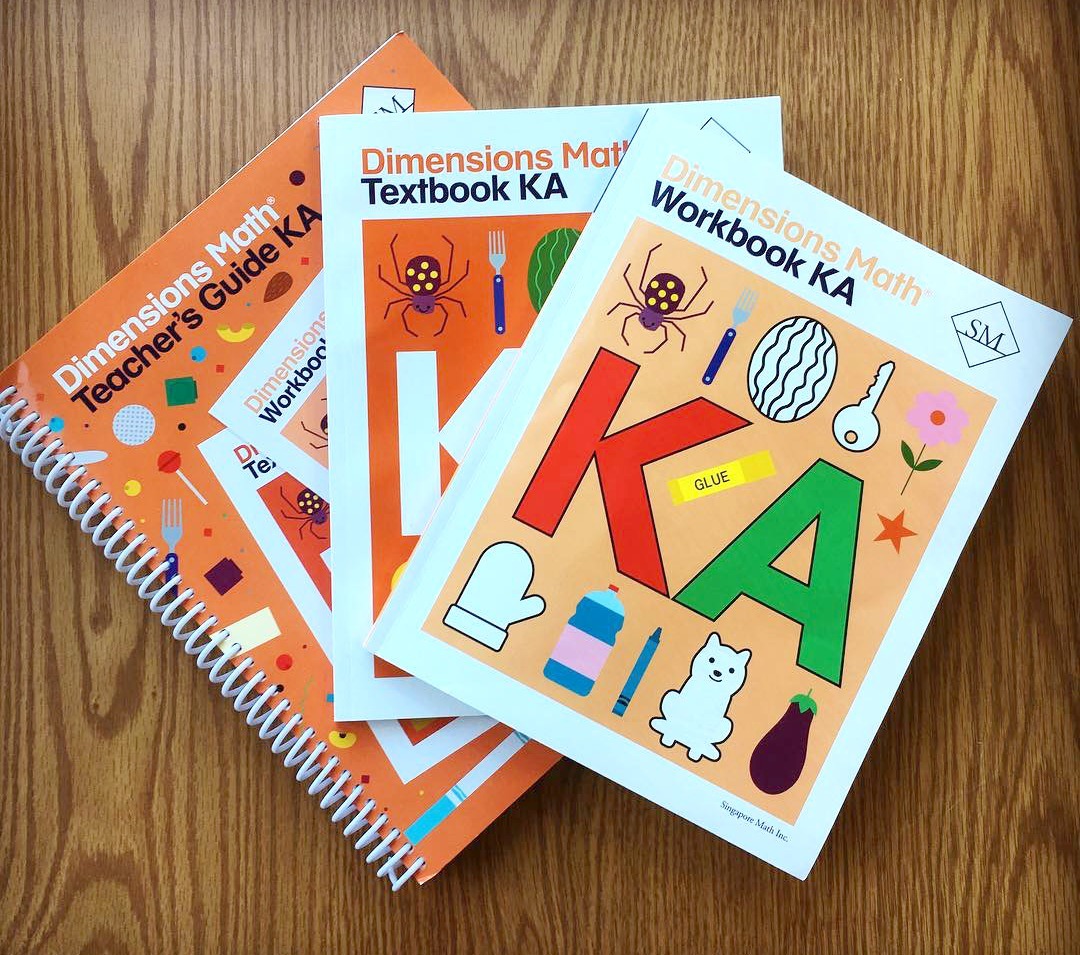 I used this program with my five and a half year old daughter who has had no formal math instruction, unless you count eavesdropping on her older brother's math lessons. She was excited to dive right in to her very own math program! The bright colors and cheerful animal pictures really drew her in.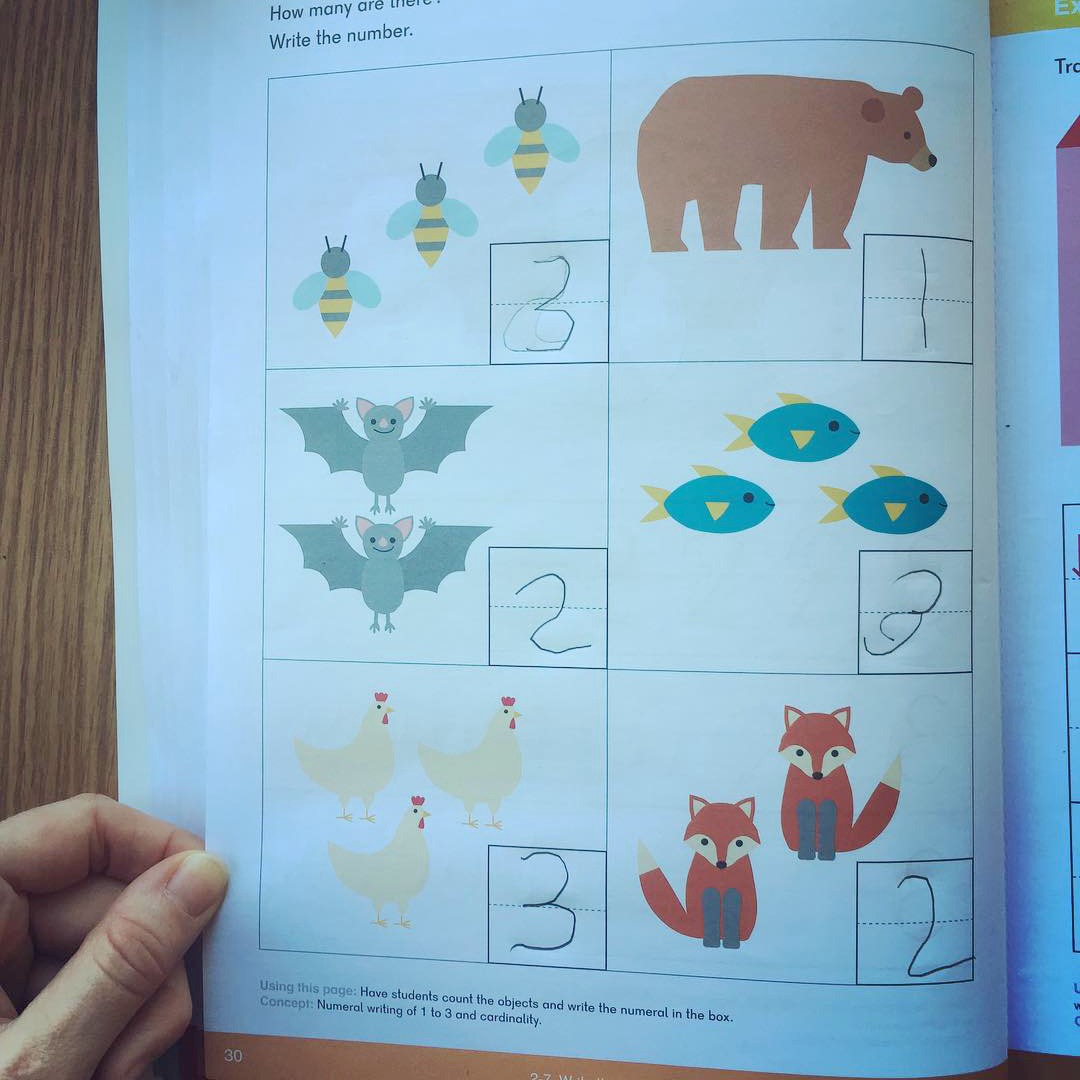 It's clear this program was designed for classroom use. The Teacher's Guide is extremely detailed with enough activities to keep a room full of children busy for several hours. For example, the first lesson in level KA which covers distinguishing left and right includes the following recommendations:
A warm-up gross motor activity
An instructional moment using the Student Textbook
Singing the Hokey Pokey with its motions that emphasize different sides of the body
A clapping and stomping game
An activity using pattern blocks to copy different designs
A bracelet-making craft
Two pages to complete in the Student Workbook
A robot game for pairs of children to play together
A list of picture books to read aloud
And that's just for one lesson! As a homeschooler I don't require nearly that much material for every lesson, but I really appreciated the wealth of options and ideas to choose from. No matter what the personality or learning style of your child, you will be sure to find an activity to match! I enjoyed being able to focus on getting through one lesson in the Student Textbook and Student Workbook and then select activities from the Teacher's Guide that I thought would be most enjoyable and helpful to my daughter.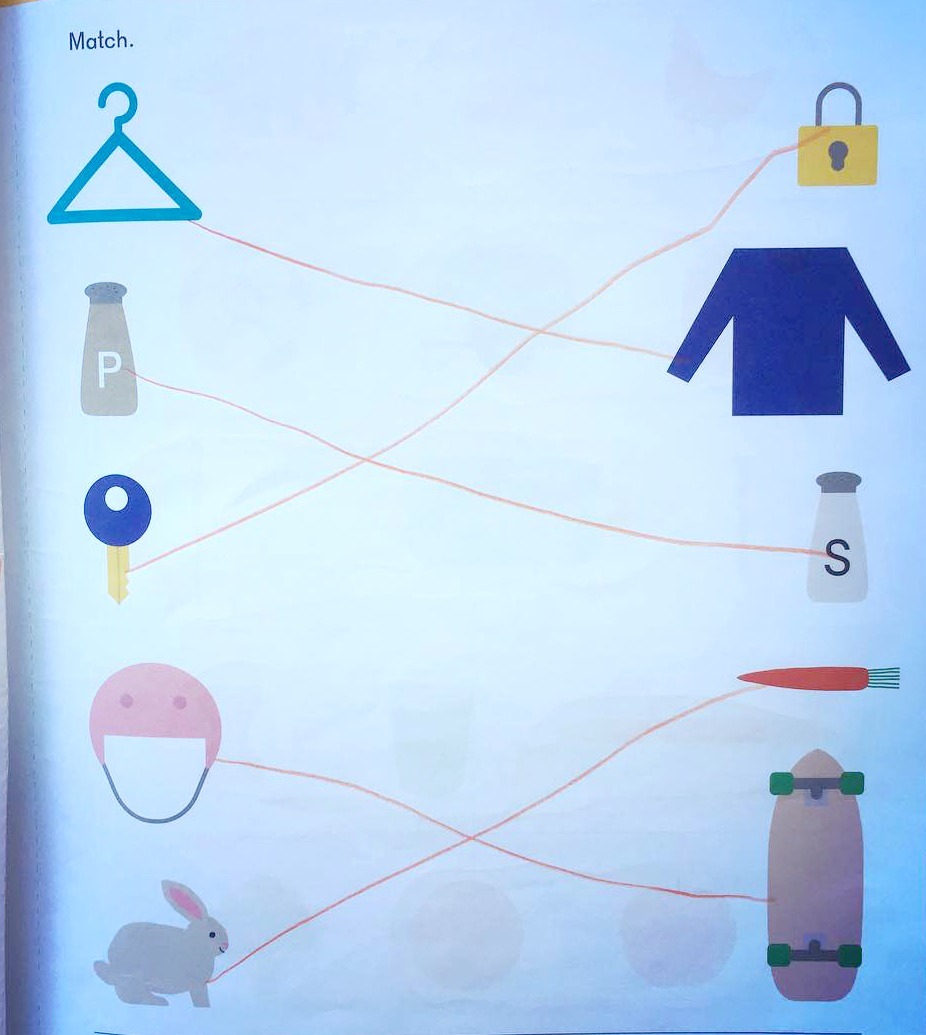 I was very happy with the quality of the materials. The Teacher's Guide is spiral bound with big bold print that is easy to read. And the student materials are printed on good-quality paper that is thick enough to stand up to repeated use by little hands. All the materials are bright and colorful with graphics that my five-year-old found appealing and engaging.
I had a great experience using this product with my kindergartener. If you'd like to hear how other homeschool families are using Dimensions by Singapore Math, please
visit the Homeschool Review Crew
for more information.